Note: Both words (Category and Location) in this menu may have been changed by your admin in Application Settings > Labels.
Tip: be careful to go through each Location individually if you have more than one Location.
Categories are the highest level of selection in your Mobile Booking Tool.  Your customers will first select a category then select an appointment type within that category and finally select a provider.
How do I create and use my Categories?
Swap between Locations in the dropdown menu to set which Categories are available at each Location
Click "Add Category" to create new Categories.
Each Location must have at least one Category
Different Locations can include some or all of your Categories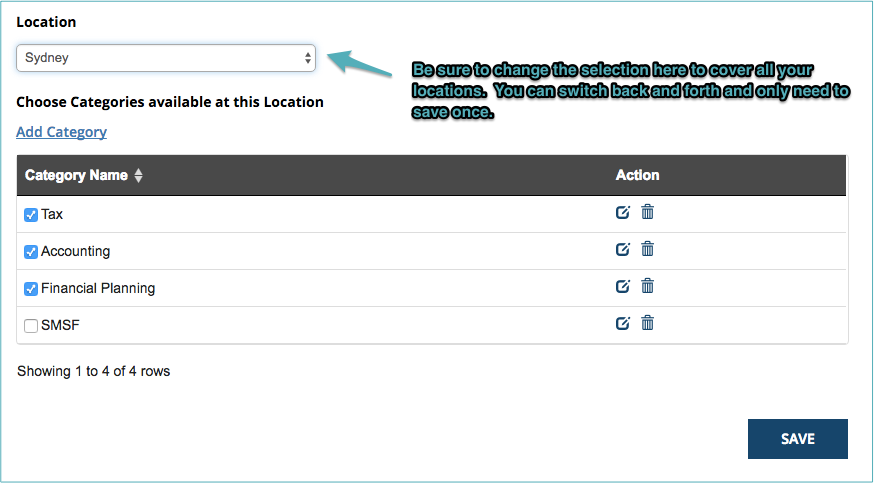 Steps in our Walkthrough Setup
Step 1 - Select Add Service
Step 2 - Fill in the Service name as Accounting and click save
Step 3 - Be sure the dropdown is set to Main Office and tick the check box for Accounting 
Click Save
Go to Step 4. Resources