External Calendar Sync
Service Providers can do bi-directional sync of their Appointiv appointments with their external calendar of choice. We have sync available for the following calendars - Gcal, iCal, Microsoft 365, Outlook and Exchange.
To set up Calendar sync:
Step 1 Click on the External Cal toggle button on the Provider to enable this feature. The Provider will receive an email asking them to approve the connection.

Step 2 Your provider receives an email with a link. Give it a click.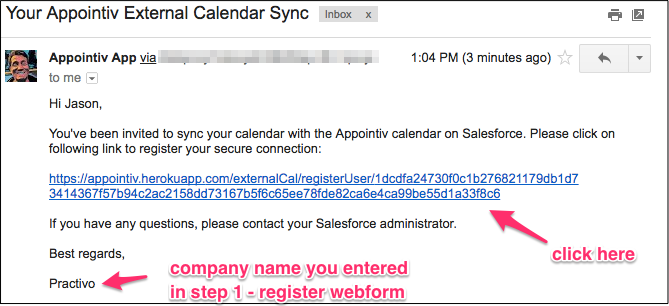 Step 3 Choose your external calendar type and grant Appointiv permission to sync.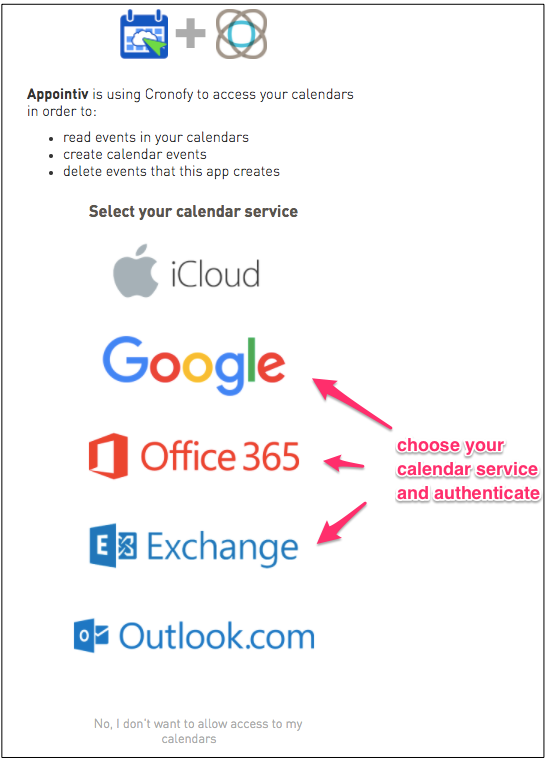 Easy peasy. Your provider's future appointments should have pulled into Appointiv which you can verify on the Appointiv Calendar page. Any future Appointiv appointments will now push out to your external calendar.
Actions to note:
Deleting an Appointiv appointment in external the calendar WILL NOT also delete it from Appointiv.
Deleting an external calendar from Appointiv WILL NOT delete it from the external calendar. We did this so that you can still be available to take an Appointiv appointment and keep your "Call Mom at 4pm" appointment in your personal external calendar.