The Appointiv Calendar tab in Salesforce is where you can schedule new appointments, edit existing appointments and set peoples available times.  You can even add new Contacts to your Salesforce instance from here during the Create Appointment process.
All Salesforce users with access to Appointiv will have access to the features on this tab.
Major areas to note are the True Availability filters and Manage Availability links.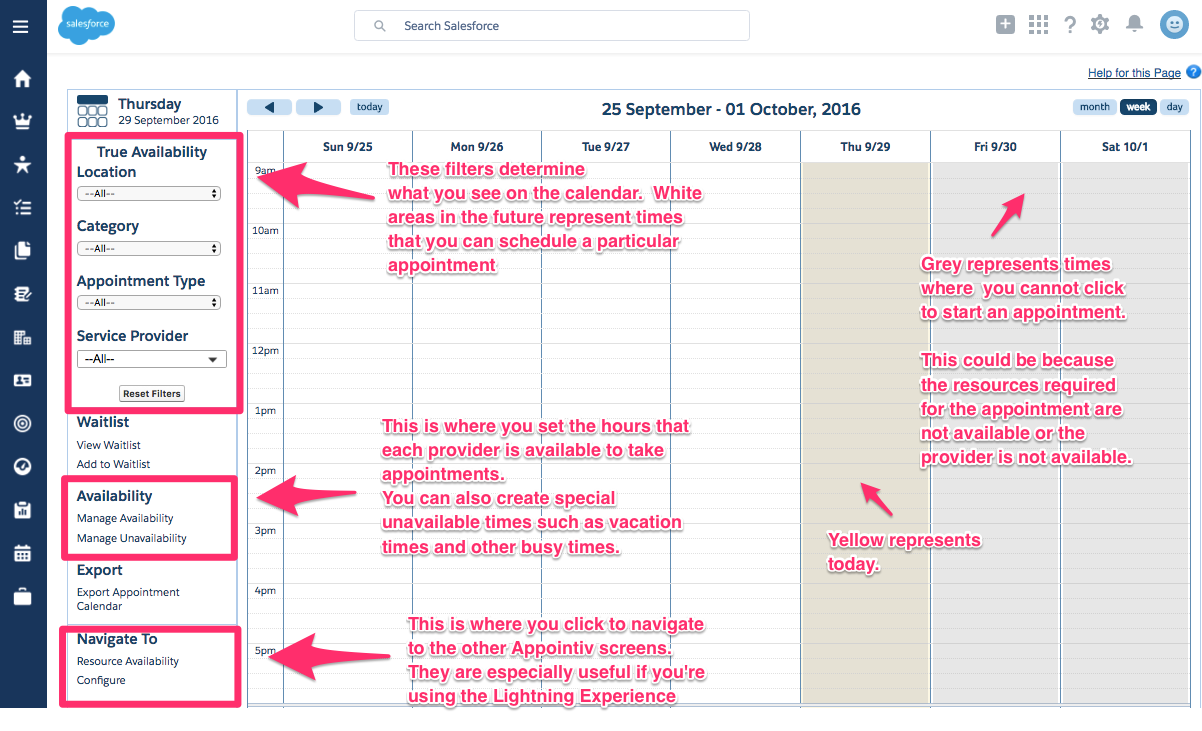 Things to note on the future availability.  If everything is grey, it means that something is not available for the filtered appointment you have selected.  In this screenshot- everything is grey even with all the filters set to "Any" because we haven't set any providers up with availability.