Video for this step
This is where you manage the emails that Appointiv sends via Salesforce.
What emails does Appointiv send?
Confirmation Email - is sent at the time an appointment is booked through the online booking form or directly in Appointiv
Updated Appointment Email - is sent when the appointment has been changed but not canceled
Appointment Reminder Email - is sent the number of days before the appointment that you select in the configuration
Cancellation Email - is sent to confirm the appointment was canceled by the user or by an internal Appointiv admin user canceling the appointment
Please note:
Cancel and Reschedule buttons can be included to allow self service
An .ics file will also be included for the person who is attending the appointment to add to their calendar of choice
How to control which emails are sent
For each template, you can control the content of the message and include fields from your Event and Contact objects.
You also get to control which emails are sent to the Service Provider and the Customer by selecting the tick boxes. Be aware that the tick boxes you are selecting are only relevant to the email selected in the "Email Template" dropdown menu.
Including the Cancel and Reschedule buttons are up to your choice.
If your customer clicks the Cancel button and it is before the deadline to cancel then does just what it says and cancels the appointment.
If your customer clicks the Reschedule button then a new webform opens up in their browser with all selections already filled to match the appointment they are rescheduling so they then just pick a new date. Their name is prefilled as well so the number of steps for them is minimal.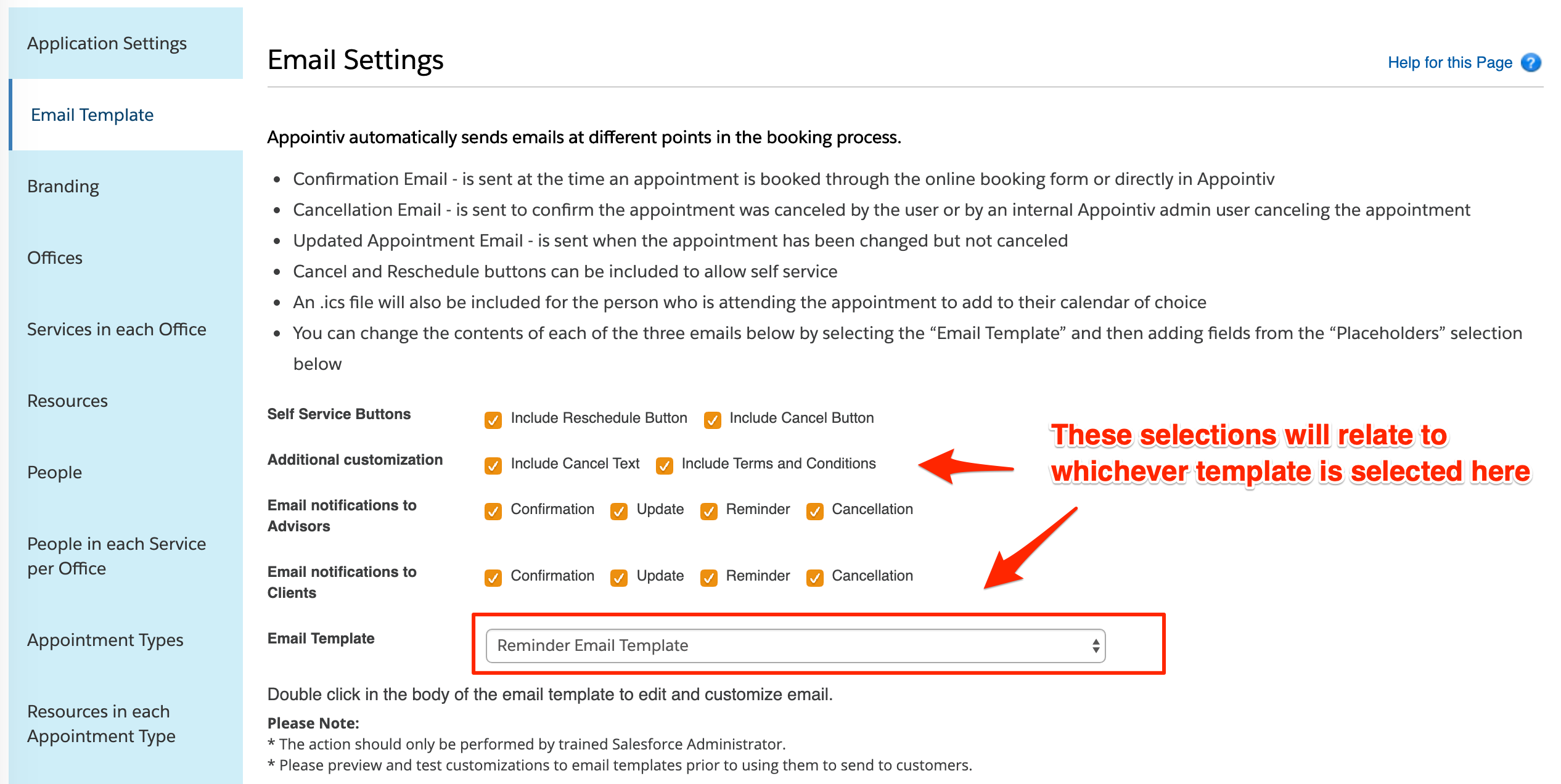 How to change email content
Changing the content of the email message is as easy as double clicking on the grey are in the Body content box and then filling in with the text you want along with any merge fields from your Contact or Event record.
We make it easy to find the merge fields with the dropdowns below that section.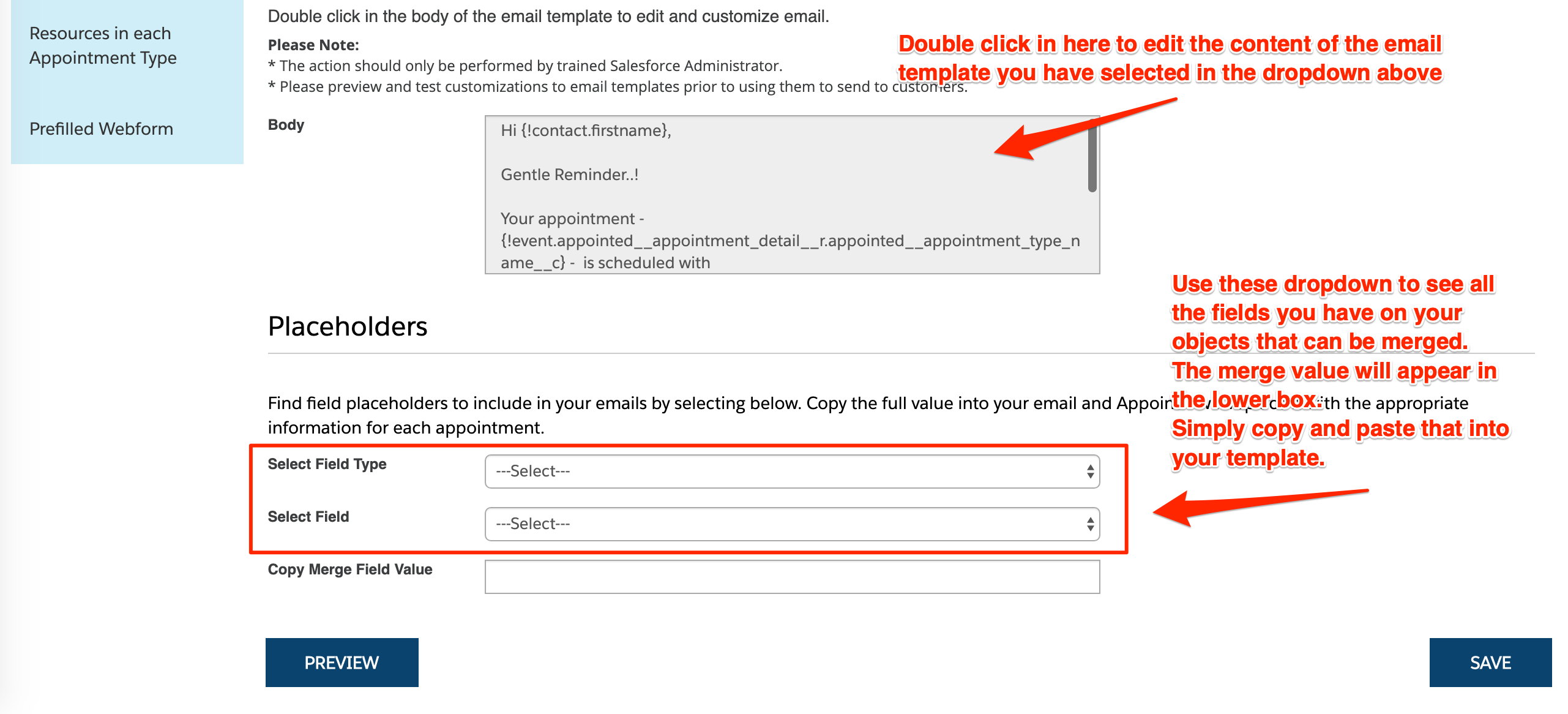 Steps in our Walkthrough Setup
None- we just leave the default info alone here for the initial set up